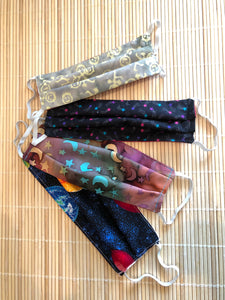 (Click here if you would like to buy a mask for your own use)
Shortly after this pandemic broke out, we started working on masks to donate to hospitals, as some facilities requested it.
Now, there is a need for caps and buttoned headbands / ear savers in addition to masks. We're committed to doing our part by donating to healthcare providers who have asked us for them.
We (and some generous fabric donors) will provide the materials and labour. This sponsorship is to cover the shipping acosts of each item. Please help us do our part by adding this sponsorship to your cart.
Thank you so much - Stay Safe!
Sharon
 (Coupons do not apply to this item)