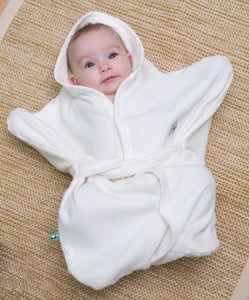 Sold as is, final sale. May have slight fabric flaws, small marks or minor sewing imperfections. Item is new, never used or returned, and will function just as well as a 'perfect' product.

Snuggly, fully enclosed wraps for infants newborn - 6months.

Sizing note: For larger babies or babies already over 2 months, we recommend the Apron Hooded Towel.